Amsterdam is a beautiful city. The most beautiful if you ask us. From the canals to the museums, there is no place we would rather be because here we have a rich history, a lively nightlife and plenty of international restaurants all within walking (or rather, biking) distance. Nothing is ever far away. But still, we sometimes get the feeling we'll never get to experience all of Amsterdam.
Questo, experts in creating open-air exploration games, has found a solution. By mixing real-life elements, local folklore and legends with an original fictional scenario, these exploratory games take you on eventful adventures across the city and present one of the most unique ways of discovering our hometown. Get ready to see Amsterdam from a whole new perspective.
For Amsterdam's open-air exploration game, you will assume the character of a native Amsterdammer who has spent the past decade living overseas. However, having found a long-lost letter slipped within the pages of your late father's favourite book, you return in search of the three diamonds he mentions.
"They are very important and Lady H. knows the whole story," he wrote. "The white lamb will lead you to her. Remember our walks when you were small."
And so your journey begins at Amsterdam Centraal where you will then walk along canals, through narrow streets and past popular as well as lesser-known places. Solving clues and spotting objects and hard-to-see details, you will pass by Rembrandt's haunts, uncover legends and tales of Dutch sailors and discover a treasure in the Red-Light District.
On your own or with your friends, these immersive exploration games will take you on an action-packed stroll through the streets of Amsterdam thanks to open-air riddles that will give you access to the city's secrets and curiosities. It's the perfect mix between an outdoor escape game and a real-world treasure hunt! All this in the palm of your hand as the games are available on Questo's smartphone app.
Games are accessible at any time, all day and all night, and can even be paused if you're in need of a drink or a place to sit and watch the city pass you by. Other than that, all you have to do to play is follow the instructions, solve the riddles and clues and watch the scenarios unfold before your very eyes. Questo's games and riddles are either created by their team or submitted by local content creators who'll help you see the city through their eyes.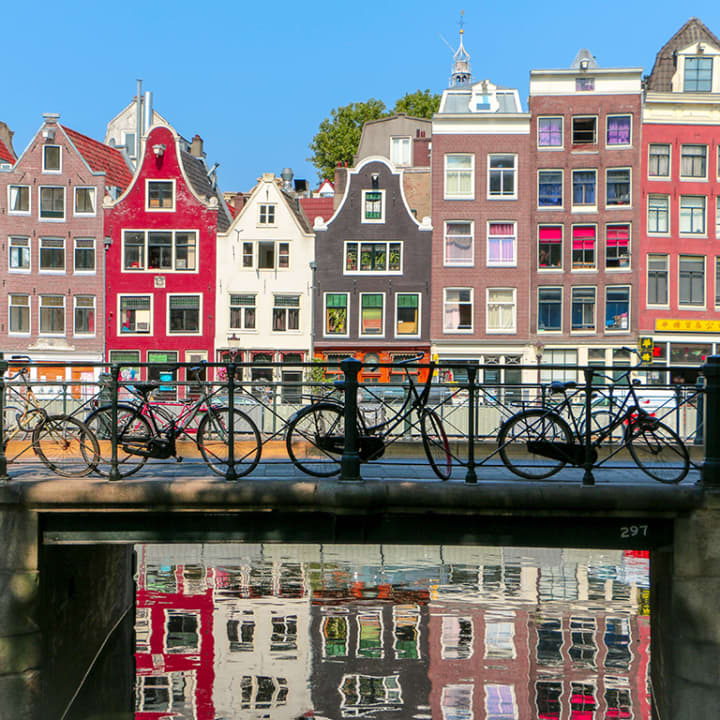 Amsterdam centrum speurtocht
December 1, 2023 1:00 AM
€6,99
---